Professional Service IT that works for you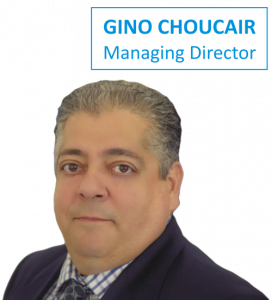 We have been providing IT support and services to businesses across the Gatwick Diamond for over 15 years, since 2007. IT Genie is a complete technology solution provider.
Serial Entrepreneur, Gino Choucair (pictured right), established IT Genie as one of the very first IT Support businesses to offer a guaranteed one-hour on-site response time.
IT Genie offer a range of service desk availability options that are right for you - Fixed-Fee 100% 'All You Can Eat' Support
We are 100% committed to making sure businesses have the most reliable and professional IT services from our HQ in the Gatwick Diamond. Our team of talented IT professionals can solve your IT nightmares once and for all.
Here's why so many businesses depend on IT Genie for complete IT services and support:
Understanding - Our experience across a great breadth of industries mean we understand your pain points and likely have familiarity of the processes, software applications and systems your business uses to operate smoothly.
Maximise Uptime - Our advanced automation and self-healing technologies monitor and remedy IT issues 24x7x365 minimising costly downtime and frustrating phone calls to the service desk.
Integration Experts - We assist businesses by maximising cross-platform communication (APIs), integrating your various systems together to better service your clients. Bespoke development of client portals and integration into backend systems to automate processes.
Support When You Need It - We understand the time pressures of business, so have support and services available from our UK based service desk from 09-17:30 Mon-Fri, with extended hours available.
Virtual CIO - Through our virtual CIO service we offer expert board-level input on all IT matters (ERP, Infrastructure, Security etc.), supporting vendor selection, negotiation and implementation. Advising on how technology and change management can assist with achieving your strategic goals.
You'll Get A Professional UK Support Team, Who Know Your Business
Our bespoke service packages deliver what you need and want without overstepping the boundaries of your budget. From cloud services to data backup, IT Genie is here to team up with you and your company for expert support.
Professional Awards and membership
IT Genie are proud holders of International standards showing our commitment to Quality services (ISO 9001), Environmental Considerations (ISO 14001) & Information Security management (ISO 27001) - read more here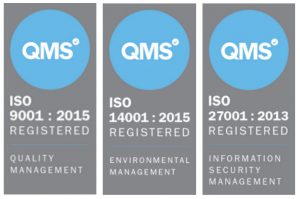 Committed to our security and clients security, as well as ISO 27001, IT Genie are accredited to the Government Cyber Essentials scheme.
We are on hand to help you achieve Cyber Essentials accreditation so you can also demonstrate your commitment to cyber security - ask us today.