Improve Your Cyber Security Awareness
Learn About Today's Most Common Types Of Cyber-Attacks
What can you do to avoid being a Sitting Duck?
Read on to find out more . . .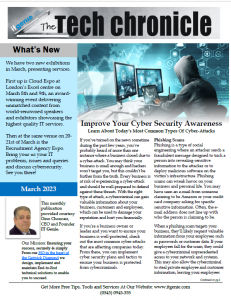 The IT Genie March 2023 newsletter includes:
Improve Your Cyber Security Awareness
Learn About Today's Most Common Types Of Cyber-Attacks
FREE Report: 3 Surefire Signs Your IT Company Is Failing To Protect You From Ransomware
Don't Come Back To Work
Working Remotely? Improve Your Work-Life Balance In 3 Steps
The latest IT Genie Newsletter
Complete the form below to subscribe to the IT Genie newsletter, and be directed to view all the previous issues.
We'll also send you other useful information, such as cybersecurity tips, invites to exclusive IT Genie events and other IT news. We will only send you what we think will be truly helpful to you and your business, and will not share your email address with anyone else, and you can opt-out at any time.