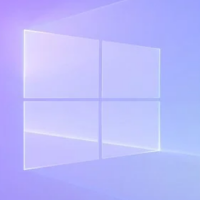 This month software behemoth Microsoft has released the third in their subscription-based productivity and operating system packages - Windows 365
1) You may be aware of Office 365, the subscription version of Microsoft Office tools – the perennial Word, Excel, PowerPoint, Outlook and the now vital Teams, etc.
2) What about Microsoft 365? This is Office 365, along with the latest version of Windows, and their security suite.
3) Now there is Windows 365 - Could this be your ideal cloud solutions?
You can now subscribe to a virtual PC hosted in Microsoft's cloud, delivering all the processing power, operating system, security, and office productivity tools needed available for any device, any time. This is Windows 365
Which is the right option for you? Discuss with IT Genie
Off-off Software Sale
Historically when you purchased a PC it would generally come with an (OEM) Operating System included in the price or you would use a separately purchased disc, and this would update for the supported life-time of the operating system.
The same would happen with software packages such as Microsoft Office – you would purchase that particular software version, often as a bundled deal offered by the reseller, and own it outright for the lifetime of the product.
When the software package, operating system or PC became obsolete you would again make one-off purchases to replace them - gaining newer, faster devices or software with greater functionality.
24x7x365 Software
The one-off ownership model made sense at the time when always-on Internet connections were not ubiquitous, you would require physical media to install the operating system and software tools when setting up, or giving the computer its annual Windows reinstall, and you could not be sure of a connection.
Probably first to the subscription-based software model were antivirus products previously needing a physical virus definition update discs posted out each month to protect computers. Other sectors followed with professional applications such as accounting packages needing to comply with new tax regulations each year.
The subscription model made sense for software vendors allowing them predictable cash-flow and simplifying support as more users were on the latest versions.
Meaning the first two support responses were now:
Have you tried switching it off and on again?
Are you on the latest version?
Microsoft Joins the SaaS Party
Launched in 2011, Office 365 is line of subscription-based services, meaning rather than buying a copy of the suite outright, users instead pay a monthly subscription fee to access the services they want.
Users don't need to install the office apps, they can access the cloud-apps through www.office.com (or with desktop versions of the applications with certain plans), from any compatible device, driving greater collaboration between people on the same files.
Being cloud-based, Office 365 comes with a host of features not available in previous, stand-alone versions of the suite; However, it did still need an Operating System to run on, and greater security functionality in order to comply with Enterprise business level requirements.
Therefore in 2017 Microsoft released a bigger-brother to Office 365 in the form of Microsoft 365 (first introduced as Microsoft Inspire) for Enterprises which included Windows 10 Enterprise & their advanced security suite, Business which includes Teams and storage, and consumers which includes cloud storage and ransomware detection. Surely this was enough?
On-prem, to SaaS to PaaS
Even with Microsoft 365 you still need to provide a device capable of running Windows for the desktop versions of programs; If you are running intensive apps – databases, graphics, music etc – then your device needs to be powerful and therefore expensive, power-hungry and heavy, so not ideal for commuting.
So as part of their plan for further global domination end-user satisfaction Microsoft released Windows 365 – a subscription plan allowing you to access a secure cloud-version of a full Windows machine configured with all your apps and security settings, from any device including your Mac, iPad, Linux device, and Android (maybe Windows too?).
You have a wide choice of "hardware" ranging from a single-core virtual PC with 2GB of memory and 64GB of storage to a full-on workstation with eight cores, 32GB of memory, and 512GB of storage. And your Windows 365 machine is always updated, with no EOL or CAPEX to worry about
Book your free consultation https://itgenie.com/free-consultation/
or call us on 0345 0945 353 to discuss your IT including Windows 365
With Windows 365 not only do you get all your computing requirements hosted in the cloud but you also get Clippy as a Microsoft 365 emoji https://buff.ly/3zQOYm3 It's worth getting M365 for this alone 🙂