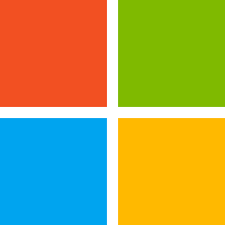 From next month Microsoft is significantly changing the way businesses are able to purchase licences.
Microsoft's New Commerce Experience (NCE) is pitched as simplifying the licensing process, but will result in price increases and contract changes, and you need to be aware of how it will affect your business.
From March 2022 all new Microsoft 365 licenses or renewals will be subject to NCE terms, and the 'double-headed' price rises, so we recommend reviewing your Microsoft licenses before that.
How will the dual price rises impact you?
From March 2022* there will be a yet-to-be-disclosed 'hefty' price rise across: Microsoft 365 Business Basic & Premium and Office 365 E1 & E3.
* On 01 March Microsoft announced an extension of the annual price rise until 14 March - Clearly not all MSPs managed to get their clients migrated in good time like us 
Additionally there will also be a 20% price premium for the more flexible monthly licenses.
Now is your opportunity to fix your prices for the next 12 months and avoid the price rise.
Book an appointment here https://itgenie.com/free-software-audit-consultation to ensure that your Microsoft NCE transition is as cost-effective and timely as possible.
What's NCE (and what's NASTY)?
With NCE Microsoft state it is easy to add licenses or upgrade to a higher level product, but you cannot reduce the license count or downgrade products during the subscription period.
Subscriptions can be mix-&-matched - You can hold simultaneous annual and monthly license agreements. Benefit from the preferential annual pricing for your core licenses, with flexible monthly options for your changeable license requirements.
Options at Renewal - You can select or schedule in advance the following changes at renewal:
Product version upgrade or downgrade - switch between product categories
Seat increase or decrease - the end of each license period is your only opportunity to downsize your license count
Billing frequency - choose to save on an annual agreement, or increase flexibility (and cost) for monthly billing
Want to know more about the New Commerce Experience?
To discuss exactly how the NCE, the price increase, or Microsoft cloud solutions in general - please Request Your FREE Microsoft Software Licensing Audit, call us on 0345 0945 353 or email info@itgenie.com, today!