Merry Xmas to Everybody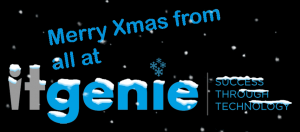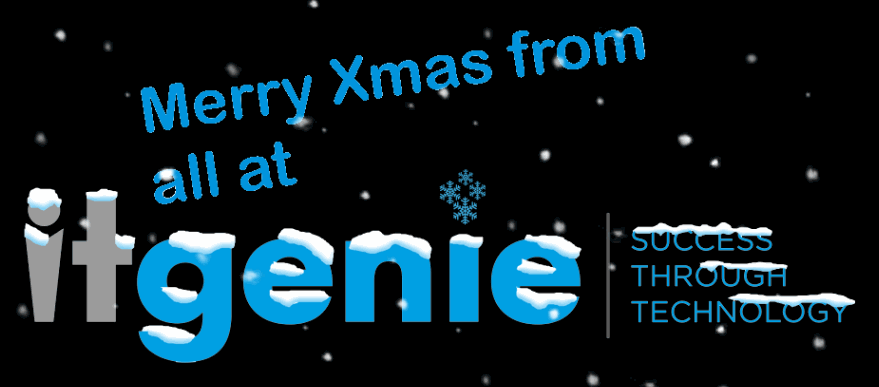 The Team at IT Genie would like to thank all our customers, suppliers and other supporters for journeying through this trying year with us.
We remain steadfastly resolute that the situation will get better working together.
While there remains some uncertainty regarding what will be allowed over the Xmas period and beyond, there is one thing you can rely on
IT Genie Supporting Your Business
IT Genie's Xmas Opening Times:
Thursday 24th December – 09:00 – 13:00
Friday 25th December "Xmas Day"– Closed
Monday 28th December "Boxing Day" – Closed
Tuesday 29th December 09:00 – 17:30
Wednesday 30th December – 09.00 – 17.30
Thursday 31st December – 09.00 – 13.00
Friday 01st January "New Year's Day" – Closed
Monday 04th January – 09.00 – 17.30
Should you require support beyond these times then please talk to your IT Genie Account Manager on 0345 0945 353 or email info@itgenie.com
Wishing You All a Brave New 2021!